Hey Klipspringers!
Next weekend! The desert is waiting! And looking spectacular!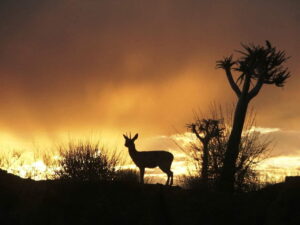 Although we are still too far away to be able to confidently rely on weather forecasts for the Race Weekend, we are close enough that there actually are forecasts, and right now it's looking fine and hot!
Important note: Covid-19 protocols within Augrabies Falls National Park. Masks are required at all times in public within the Park (runners please refer to Pre-Race Briefings and Race Info on the website for mask guidelines around the Race). Social Distance protocols will be followed in all queueing situations, and where unavoidable, queues will be formed outside.
As usual we have a couple of admin shortcuts to help speed through the Park entry & exit processes. First please find attached the SANParks Gate Entry Permit (Click Here). Please download this, print and complete, including the names of all vehicle passengers, before you get to the Park gate. We are not expecting any real bottlenecks but everything is taking longer these days and this will definitely help, especially for those entering the Park for the first time early on Sunday morning.
Registration: 15h00-18h00 at the Park Conference Centre just outside Reception. There is no physical Race Briefing following Registration this year so no need to hang around. Please try and get your registration sorted out as early as possible to avoid bottlenecks later on.
SANParks Conservation Fees: Remember that all visitors to South Africa's National Parks pay a daily Conservation Fee (Adults R59/day; Children R29/day SA Citizens). Race participants will not need to pay Conservation Fees but all family / friends / other visitors will. If you are not staying at the Park Conservation Fees will not be applicable when you just enter for Registration on Friday and leave, but they will be applicable for all Day Visitors accompanying runners into the Park on Sunday. Please make sure applicable Conservation Fees are paid before leaving so you can receive the necessary Exit Permits required to leave the Park.
Attached is the official Klipspringer 2021 Race Logo (Click Here). Please download this and either print it out to display on your dashboard or save a copy to your phone to display at the Park gate. This will act as a pass-out for anybody needing to exit and re-enter the Park again. People staying in the Park will also receive a hard copy Weekend Pass when they check in.
Please remember that everybody staying at the Park will need to officially check out and pay when they leave, at which point they will receive their Exit Permit from Reception.
Please also acquaint yourselves (or re-acquaint yourselves) with previous Pre-Race Briefings for all the important Race Info.
Day one start logistics
Please remember that Day One is a remote start with no facilities, so anybody needing a Pre-Start toilet run, please make use of the facilities at Khamkirri once you've crossed the river. Similarly runners coming from Upington side, you can stop at Khamkirri for a quick toilet break before the Start (Khamkirri is about 7km before the Start Point). Please remember your headlamps – the sun is only rising at around 07h00, and your sandals in case the canal sluices are open and you have to walk through some (shallow) water on your way to the Start.
Ferry passengers are recommended to have some money on them, not to "pay the ferryman" (we all know he has to get you to the other side first!) but there will be very welcome hot coffee and snacks available before you set off as well as lots of stuff to buy at the Race Village afterwards. A full Race Village will be set up at Khamkirri where you can pick up your delicious complimentary lunch and relax your tired legs on the awesome Khamkirri deck enjoying a well-deserved post-run beer or two. Spectators coming from the Park side are also welcome to make use of the Ferry and Shuttle services, as well as the Khamkirri facilities, but please make sure that in the morning on the way to the Start runners get first access to both Ferry and Shuttle so as not to unnecessarily delay the Start.
Reminder to those still needing to Register on Saturday or Sunday mornings to please be at the Start by 06h00.
Summary of important times for Saturday morning Ferry:
Park to Ferry Crossing Point – approx 25min (19km) (Directions from Park to Ferry Crossing Point / Upington to Khamkirri Getting to Khamkirri Day One Start )
Ferry Services will begin at 05h30
Budget on 5min to cross the river
Shuttles will pick you up at the Khamkirri Reception
Khamkirri to Start – approx 15min (7km)
For the return journey from the Finish back to Khamkirri the shuttle will be running approx every 45min.
See you all next weekend!
Regards,
Warren
Klipspringer 2021