---
In the heart of the spectacularly desolate Northern Cape lies one of the continent's true wonders of nature. As the mighty Orange River makes its way inexorably to the cold Atlantic Ocean, it winds its way through the scorching desert and the lunar landscapes of Augrabies. Forcing its way through a narrow granite gorge, it tumbles 56 metres in one of world's biggest waterfalls by volume of water before continuing along through the spectacular sheer-walled canyon carved out of golden rock over hundreds of millions of years.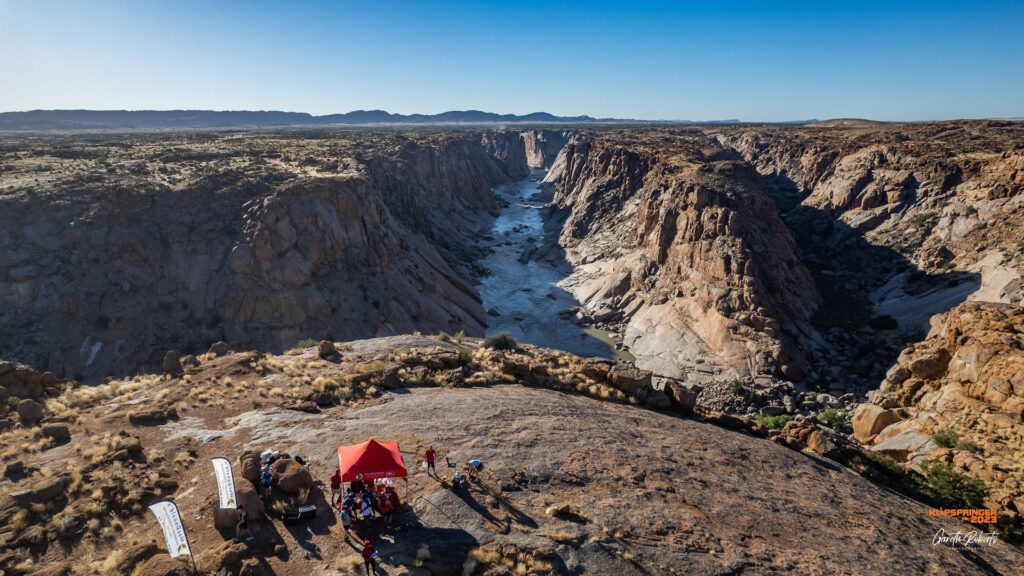 Long a favourite on the South African calendar, the renowned but challenging Klipspringer Hiking Trail has provided intrepid and tough hikers the unique opportunity to experience this unspoilt desert wilderness first hand and close up.
Now you can run the Klipspringer Trail!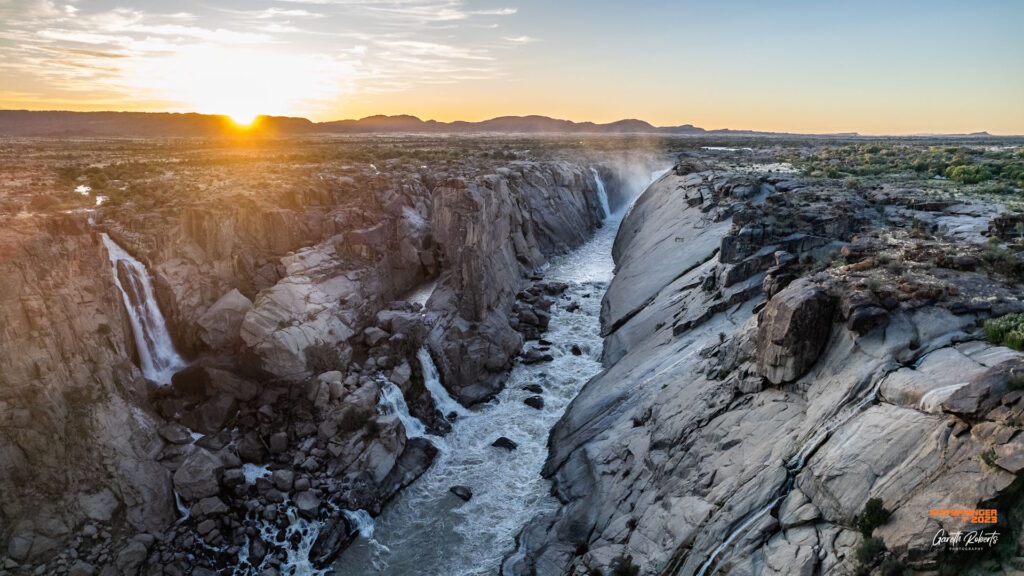 Recognising the love and passion that trail runners have for the natural environment, and appreciating the increasing role that they play in conservation initiatives around the country, SAN Parks and the management of the Augrabies Falls National Park are thrilled to invite a very limited group of runners once a year to test themselves against the magnificently gruelling canyon and desert environment that is home to the Augrabies Falls Klipspringer Challenge.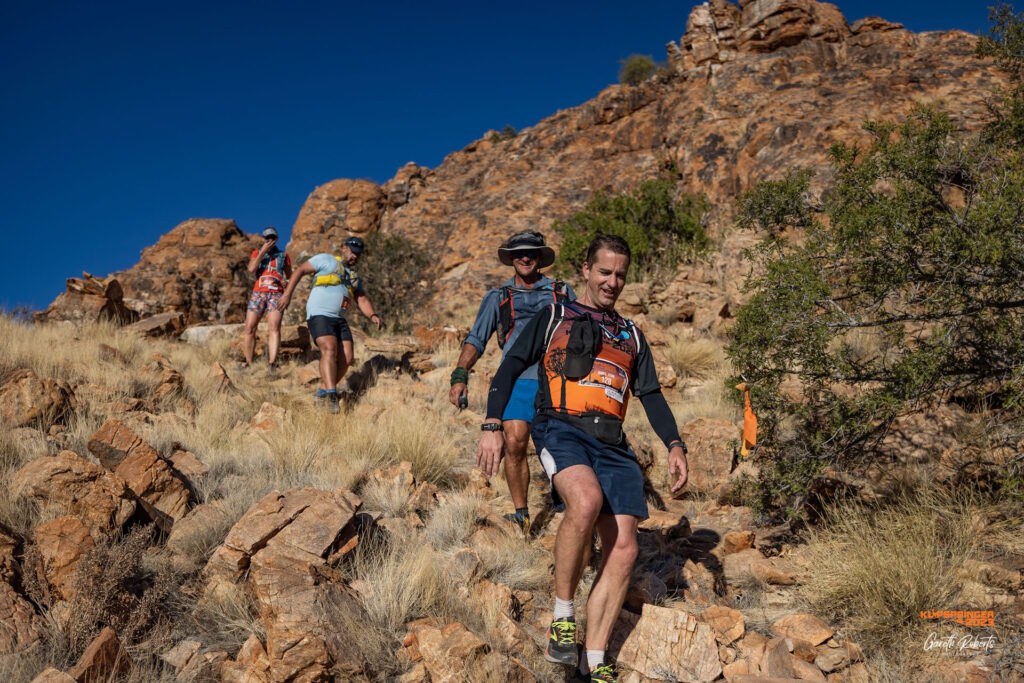 Race Summary
| | |
| --- | --- |
| Klipspringer Challenge | |
| Day One | +-31km |
| Day Two | +-33km |
| Klipspringer Lite | |
| Day One | +-20km |
| Day Two | +-18km |
Day One Start and Finish is on the Northern bank of the Orange River near the fantastic Khamkirri Resort just outside the Park, while Day Two Start and Finish is on the Southern side of the River at the Augrabies Falls National Park Rest Camp. Day One is run in the pristine and remote Northern Section of the Park, taking runners through landscapes that might very well have never seen human footprints before. Despite some tough technical sections and the odd quad-busting climb, faster runners will relish the outstanding going as they race through this special piece of the Kalahari. Day Two is run entirely in the Southern Section of the Park and encompasses the traditional SANParks 3-day Klipspringer Hiking Trail. This is tough and technical but exhilarating desert running, rewarding runners with some of the most spectacular landscapes and scenery our planet has to offer, including some breathtaking trails along the edge of the famous Orange River Canyon.